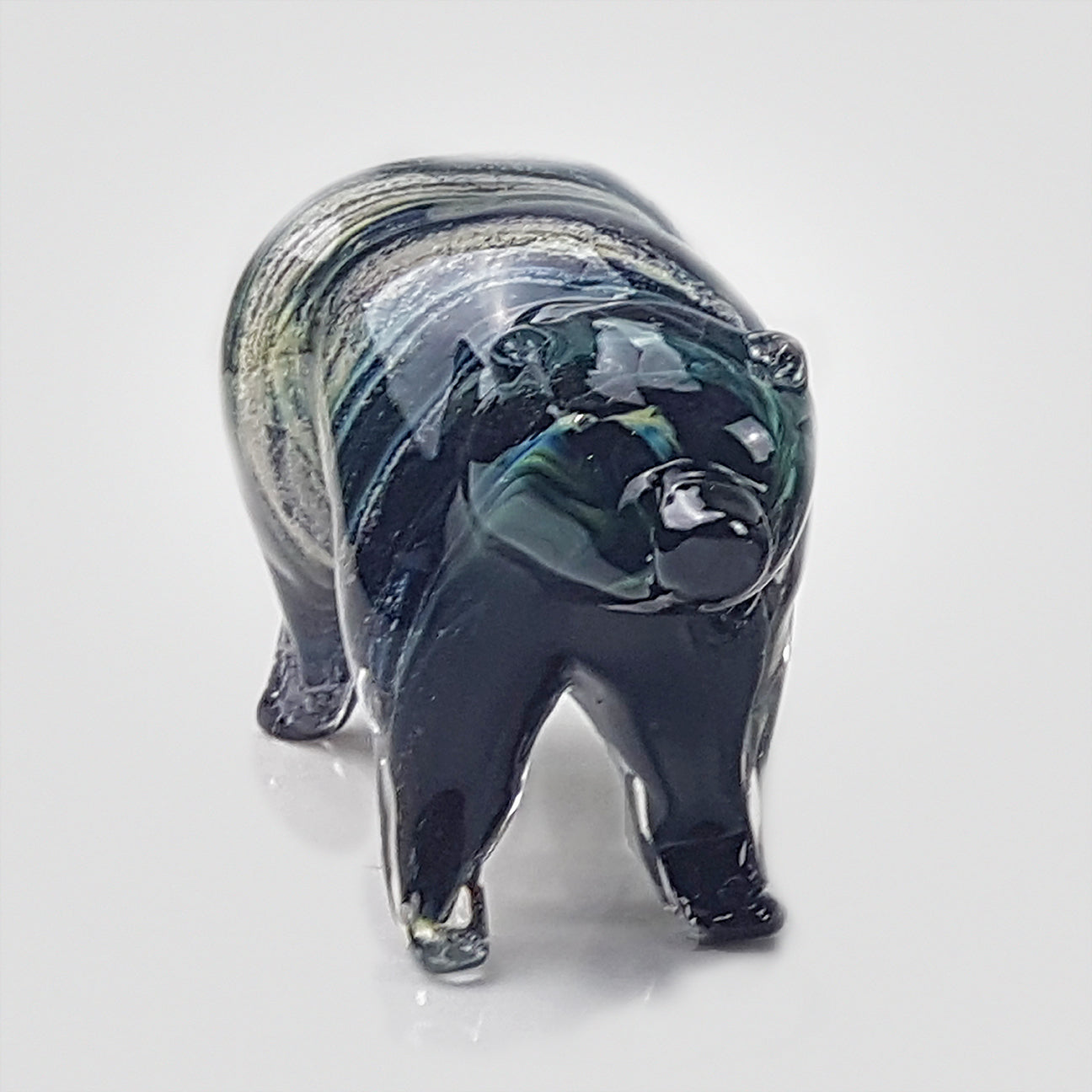 After you contact us with your requested piece or custom design idea, we'll connect with you to learn more about your desired artwork and your vision. If you feel able, it's lovely when you can tell us a a bit about the animal or person whose ashes we will be working with. This becomes a part of an acknowledgement of their lives as we create the piece commemorating them.
We'll ask you to mail us about a teaspoon to tablespoon of cremation ashes in a well-sealed envelope or container. If you are close by, you are welcome to bring the ashes in person, walk into the studio, pick the colours, and help create the artwork or watch it being made.
If you would like to visit our studio and be part of the process and you're not in the Yukon, we encourage you to travel to this wondrous land and join us as we create together. Many people find this to be a healing pilgrimage.
Our clients often tell us that having their loved one's ashes commemorated in glass, instead of languishing in the back of a closet, brings them renewed joy and comfort.